Hen Do Weekends in Budapest
We have collected some of the best things to do in Budapest for a Hen weekend on the river Danube. Get the gals and have endless fun in the capital of hedonism.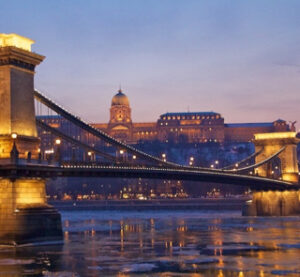 Celebrate in one of the Boat Parties, take amazing selfies on the boat with breathtaking backgrounds and enjoy the party feeling with live DJ, laser machines and international party goers.
Sip some Cocktails in the afternoon or in the sunset hours, get to know the lovely river sights while cruising on one of the Cocktail Cruises.
Budapest has dozens of ruin bars, get to know the best ones with a professional guide on one of the Ruin Bar Crawls, games, happy hours and friendly pals are waiting for you, so do not hesitate to book your places.
No hen weekend is complete without the famous Spa Party at Szechenyi Spa Baths. The iconic Sparty is one of a kind therefore extremely popular – we recommend booking tickets well in advance.
Szechenyi Spa Baths and Gellert Spa are probably the most known thermal baths in Budapest. They offer various treatments and they are just the best places to refill your batteries after a long night. Soak into the thermal pools and treat your body with one of the pampering treatments.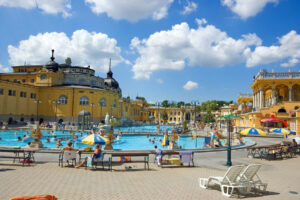 Fancy to try local food but unsure where- we have the solution for you. Shop some real Hungarian goods like Paprika, Turo Rudi and pickles at the beautiful Great Market Hall and try some traditional meals like Langos or Gulyas with a professional guide.
Buda Castle is also a must-do thing, and it can be booked with a funicular ride and cruise too.