Historical Bridges over the Danube in Budapest
The river Danube and its historical bridges in Budapest play an essential role in connecting the two halves of Budapest: the hilly Buda side and the flat Pest side (formerly two separate towns). Buda and Pest are connected by 12 bridges, and, to put it simply, Budapest would not be the same without some of these remarkably beautiful structures. The various bridges are giving Budapest a unique charm. Let us introduce you to the top 3 most well known – and probably most interesting – historical bridges of Budapest spanning the river Danube.
Chain Bridge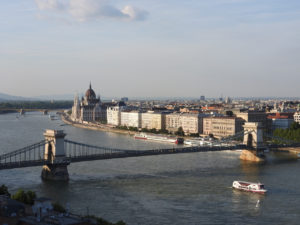 Chain Bridge was the first permanent bridge between Buda and Pest and probably the most iconic bridge of Hungary.
More about Chain Bridge in Budapest
Margaret Bridge
Margaret Bridge was the second bridge built in Budapest, connecting St. Stephen's Boulevard and Margit Boulevard by touching Margaret Island.
More about Margaret Bridge in Budapest
Liberty Bridge
Liberty bridge is connecting Fovam Square with Gellert Square and is probably the most popular bridge in Hungary. Liberty bridge is the third oldest and also the smallest bridge in Budapest
More about Liberty Bridge in Budapest